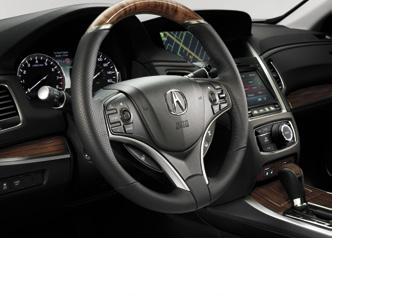 WoodGrain-Look Steering Wheel
This Woodgrain-Look Steering Wheel provides a luxurious feel and elegant look to complement the interior cabin. When added with the Woodgrain-Look Shift Knob, it completes the cabin experience. Designed and engineered to resist extreme hot and cold environments to provide years of lasting beauty and durability. Not available on models with the Advance Package due to the heated steering wheel included in that package.

Click here to view a PDF of the installation instructions.
Ebony Wood Part Number 08U97-TY2-210List Price: $999.00 | Your Price $749.25
Add To Cart
Chestnut Wood Part Number 08U97-TY2-220List Price: $999.00 | Your Price $749.25
Add To Cart